---
Where to Fish ?
Coarse Fishing Venues in Gloucestershire !!

For full fishery details, select a coarse fishing venue from the list below
[6 venues listed]
---

Hillview Lakes:
Tewkesbury, Gloucestershire, GL20 6JH, England, UK
Hillview Lakes offers coarse fishing on a total of five acres of water on an eight acre site. The two coarse fishing lakes and four coarse fishing canals are set in attractive countryside with an abundance of wildlife.
[Full fishery details]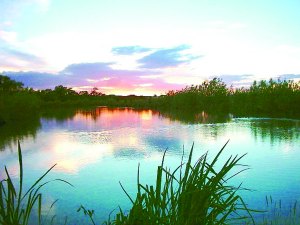 Lemington Lakes:
Moreton-in-Marsh, Gloucestershire, GL56 9NP, England, UK
Lemington Lakes are a nicely maturing coarse fishery with five lakes offering a variety of sport for most anglers. Conveniently located just 2 miles from the beautiful market town of Moreton-in-Marshset and set in 75 acres of outstanding Cotswold countryside.
[Full fishery details]

Watermark Fisheries:
Horseshoe Lake, Glos. GL7 5UZ, England, UK
The Watermark Specimen Fisheries in Gloucestershire offer a diverse range of angling experiences specialising in Trout and Carp fishing. From the inland sea that is the famous Bradley's Fishery with carp to 40lb+ to the intimate Specimen lake of four and a half acres with it's large head of carp.
[Full fishery details]

Watersmeet Angling Centre:
Hartpury, nr. Gloucester, Gloucestershire, England, UK
Traditional oak-beamed country freehouse pub with real ales and guest beers, a separate restaurant, a 10-acre wooded site with some of the best carp and tench fishing for miles around - Watersmeet Hotel and Angling Centre at Hartpury in the heart of Gloucestershire.
[Full fishery details]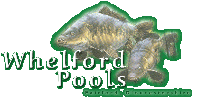 Whelford Pools:
Fairford, Gloucestershire, England, UK
Whelford Pools is a family run day ticket water, situated in the South Cotswolds between the ancient Roman town of Cirencester and Lechlade on Thames, close to Swindon and the M4. Set in a beautiful picturesque location it is home to a wealth of.
[Full fishery details]

Wildmoor Waters:
South Cerney, Gloucestershire, GL7 5UZ, England, UK
Wildmoor Waters is a privately run, specimen carp and coarse fishery with carp to over 30lb and provides the perfect venue for quality fishing. South Cerney is set in the heart of the Cotswolds.
[Full fishery details]